Icon shocks were originally bought off of a local TacomaWorld Member for $800 with very low miles. I would guess less than 10k between the two of us. The icon 650 13" coils were bought off another member with unknown miles, probably around 20-30k for $50. Surface rust on the coils, minimal rust on the shocks at the lower heim mount but mostly dirt on the shocks. I used this setup very briefly. Selling due to a good deal I got on some Kings.
*Extended travel/Will need proper UCA's to go offroad with these. You can run them with stock UCA's but if they flex too much, the stock UCA's will hit the coilover before full droop.*
$800 + shipping (see below for estimates) for the Icon coilovers + spanner wrench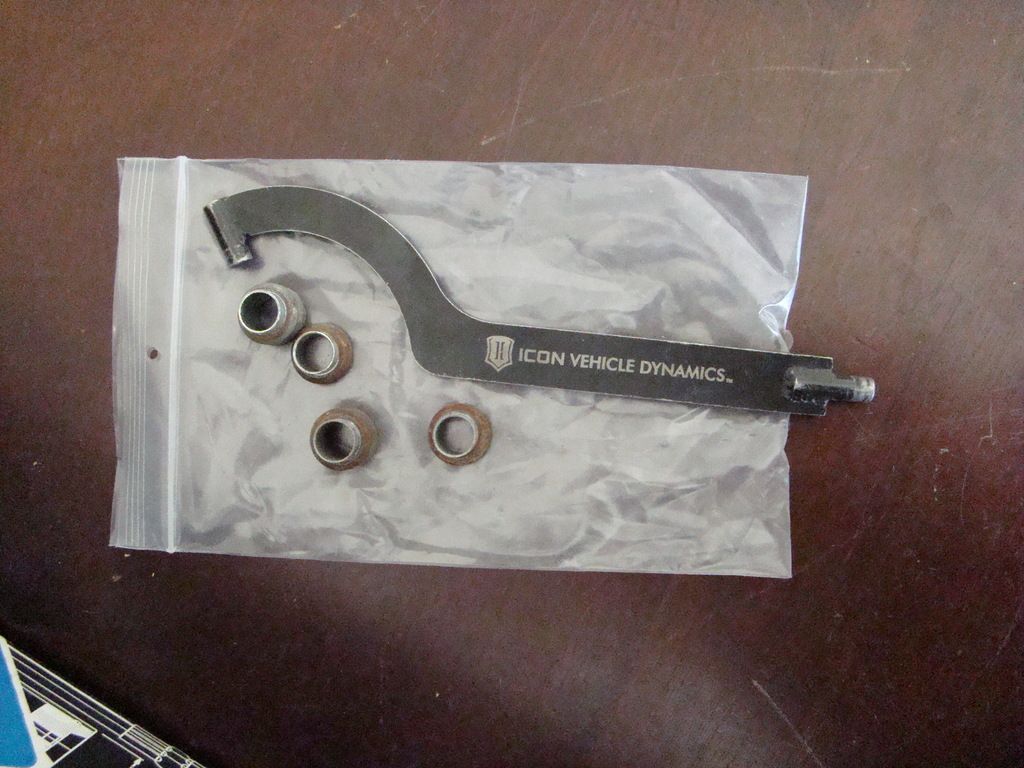 Also have two Icon top hats I bought for $90 a while ago and never used. They look brand new. They come with brand new hardware I got from Icon for $30.
$75 shipped
- Not willing to sell hardware/top hat separately
$850 + shipping
takes everything
*DIY Shipping Estimates!*
My zip code: 23321
Shipping Box Dimensions:
-Height: 9.5"
-Width: 12"
-Length: 33"
-Weight: 44.5lbs