Discussion Starter
•
#1
•
So before I start to tear into my door, I want to know exactly what this sound is. Have a short video clip of it here...and its a lot louder in person.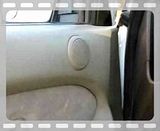 It only does it when the window is all the way down. I'm guessing its the window rattling on its tracks but then again I could be way off. It does it when I shut the door, or when driving on bumpy road.
What is this, and the fix for it?