Ok, i'm not aware of any writeup on recovering door pannel inserts in my gen taco, so here it goes...
Step 1: Gather tools and materials (no pics of this...)
Your going to need at least the following..
01-04 taco with electric windows
Philips head screwdriver
Two hands
Xacto knife of flat razor blade
A spatula or credit card to soothe the material out
a dull dull butterknife or you can use the spatula for this as well
somethign to pry the little plastic plugs out of the door
spray glue
and your choice of fabric
(beer optional :waytogo
Now here's how to take the door pannel off
Step one...
this is what it looks like before you start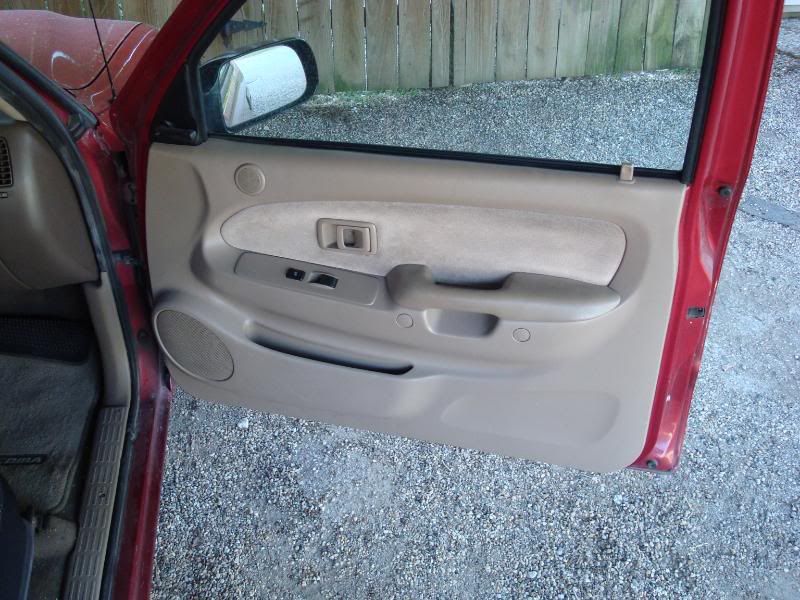 Step two
Start by removing the window switch panel.
Do this by working your fingers in there between the door panel and the switch panel in the front, it will pop up , and then you slide it forward..
Step three
Depress the little tabs on the connections, and unplug them from he switches.
(dont worry about remembering which is which , they cant be mixed up)