Discussion Starter
·
#1
·
I know for sure I am going to get flamed on this one. But I don't care, I like a good looking engine bay! :shrug:
I am just curious of the different things people do to make their engine bay look cleaner, how much it approximately is costing you, and also if its practical or not.
IDEAS SO FAR
-
1) I plan on ditching the charcoal canister...not sure on practicality as of yet.
2) More out of function then anything, I was wondering if anyone had moved the
engine wiring
(circled in green) behind the firewall.
I just don't like how close it is to the downpipe... and how ugly it is!
3) I think
fuse box relocation
is out of the question for now... too much time and money for what its worth...
4)
battery relocation
seems to be more form over function... (don't want to have to pop my topper to get a boost)... but I'm sure I could be convinced on this one.
5)?? Would it look weird to paint the inside of the engine bay (fender tops and firewall) black... just wondering if anyone has done this or if it would even look good.
6) ...
7)...
8)...
9)...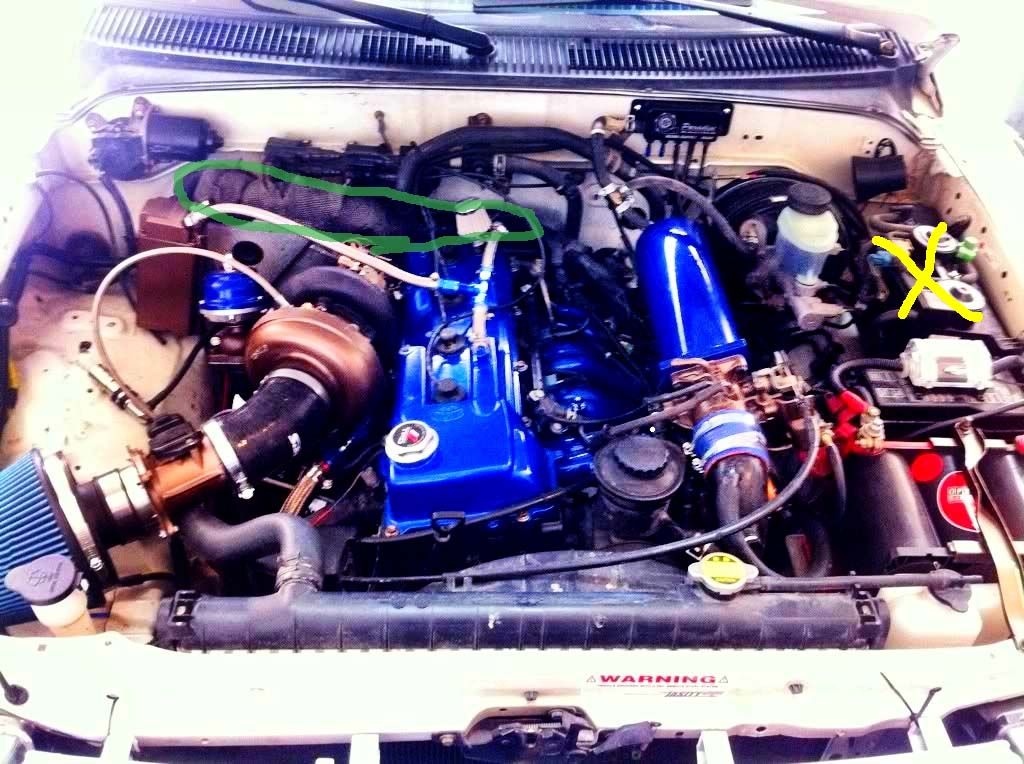 Please List pics or any ideas you have about sexy engine bays in general!
Thanks guys