General Information
Color
Red but going white
History
Bought it from Scott out of Weaverville California and gave the project a 360
Now comes the **** with a built head cams over valves porting and chamber work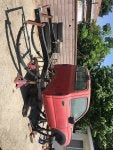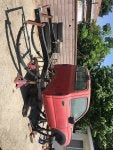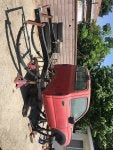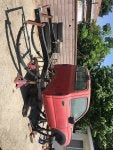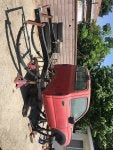 I just want to thank everyone who helped me out with this building.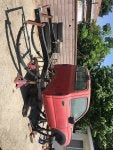 Modifications
Drivetrain
W59 w/ dual gear drive Toyota cases front t case 2.28-rear 4.7 front axle Gm 3/4ton dana44 locked w/ crom shafts reid racing knucles for 5x5.5 patern rear axles Ford 9" rebuilt trusted spook geared and disc brakes with pumpkin armor and add fill n drain asses.
Interior
Bucket taco seats and armrest, full roll cage with working vents n ac.
Exterior
Future plans kouki taco front from 03/04 face update, white paint job front glass fenders tube brush guards bumpers all around with custom built sliders and custom built rear bumper.
Audio
None at the moment she she will sounds nice.
Lighting
None at the moment but will have LED everything
Exhaust
Pace setter header to a 2.5 w/ V band manga flow muff
Suspension
Deaver leafs all around w/ king 2.5 shocks and 2.5 hydro bump stops
Wheel and Tire
AR slab ATX bead locks on 40" Toyo mudder kevlar tires